With the Montgomery Party Bus and Limousine service, you get the best of both worlds when it comes to your next event. We have a huge selection of Party buses, charter buses and limousines for every event imaginable. Whether you're looking for an affordable transportation option for a group that's headed out on the town or need something more upscale to show off at a wedding reception or corporate event, we can help make sure that everything goes perfectly. We are here to help you make sure that your next event goes smoothly! We take pride in providing high-quality service and personalized attention so that you can relax knowing everything is handled with care. Our fleet includes luxury party buses, including double decker buses and motor coaches, as well as smaller limousines for those special occasions when only one vehicle will do the job properly.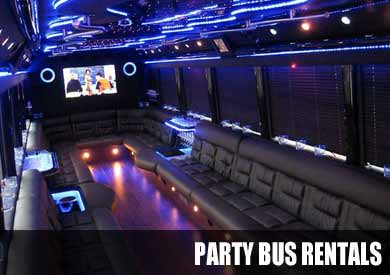 Party Bus Montgomery is a great way to start your corporate event with your employees and fellow business owners. We provide a great selection of Montgomery Alabama party bus rentals that will fit your travel needs whether you are looking to make a rental for the entire day or just for an evening. You can find yourself arriving from the airport and traveling to the convention center for a presentation that is being held. Traveling in our VIP vehicles allows us to provide our customers with a first class trip to their destination. Providing the right party bus in Montgomery AL is important for us and the company that is reserving our vehicle for the evening. We make sure to provide the companies who reserve our vehicles a professional ride that is right for them and their guests whether it is traveling with employees or traveling with potential clients. Having the right Limo bus in Montgomery could mean great business or not.
Party Buses Montgomery AL

View More Photos
Our professional staff provides you and your guests with the type of transportation service you are looking for. If you are arriving at the Montgomery Regional Airport 36108 and heading straight to a hotel in the heart of Downtown Montgomery we have the airport transfer service you need. You could find yourself arriving at the airport and heading straight to the convention center. Party Bus Montgomery shuttle service will be able to provide you with the transfer service you need to arrive at The Montgomery Convention Center 36104. Whatever you are looking for our transportation company will be able to provide you with the travel services you need to get around the city and through Montgomery County 36102. We make sure that you are able to enjoy riding comfortably to your destination whether it is the airport, hotel, or the convention center.
With a Limo bus rental in Montgomery you have the option of selecting the vehicle that is right for you and your guests. We make sure that the spacious interior seating is right for you. Our Montgomery Alabama party bus rental allows us to provide you with a great way of traveling whether you are going to need us for the entire day or just for a few hours. Montgomery party bus is ready to get the trip started off on the right foot for you and your employees. With our travel company you will receive the best party bus price in Montgomery that is not going to hurt your pocket. Party in luxury and comfort with our affiliate partner's limo bus rentals.
Cheap Montgomery Party Bus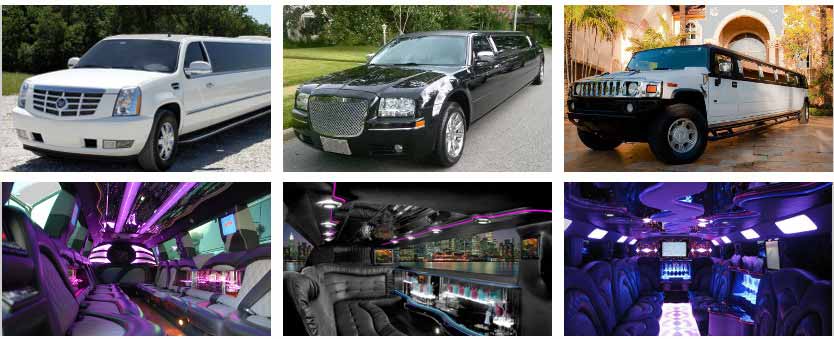 Party Bus Montgomery Pricing
We make sure that as a Montgomery party bus company you receive the best pricing on any of our vehicle rentals in the city. With any type of corporate event you want to make sure that you can reserve a vehicle at a budget that everyone will be able to afford. Providing a cheap party bus rental in Montgomery allows us to provide all of our customers whether a company or not a great price that is affordable for them. Having a large number of party buses in Montgomery Alabama allows us to provide a ride to your destination. Montgomery Alabama party bus rental starts your ride anywhere throughout the city off on the right foot.
Our company has also partnered up with affiliates like Las Vegas Charter Bus and party bus Laredo so you can get excellent services anywhere in the US.
Why Choose Us?
If you're looking for a company that understands the needs of our guests, look no further. We are the best choice for party buses, charter buses and limousine service in Montgomery, Alabama. We are locally owned and operated by people who have years of experience in the industry. Our fleet consists of new buses and limos that provide you with comfort and style on your trip to your destination. We have three different sizes of buses to choose from: Mini bus (6 passengers), full size bus (12 passengers) or luxury motor coach bus (28 passengers). All vehicles are equipped with DVD players and Wi-Fi access so you can stay connected while traveling!
Montgomery Charter Bus
Booking a charter bus for your Montgomery event is easy. Simply: Contact us with the details of your trip, including pick-up and drop-off locations, number of passengers, when you need to be there and any other specific requirements. We'll get back to you within 24 hours with an estimate or custom quote based on your needs (and a few questions). Once we agree on all the details, simply pay online! It's secure and easy to use – no need for checks or wires here! On the day of your trip we will be waiting for you at your scheduled time in one of our luxury party buses or limousines ready to go!
Bus Company in Montgomery
If you are looking for the premier bus rental company in Montgomery, Alabama, look no further than The Premier Bus Rental Company. We have been the leading provider of transportation services in the area and have grown to become a trusted name when it comes to charter buses, party buses and limousines. Our fleet includes over 50 vehicles that can accommodate groups ranging from 15 up to 55 people. Each vehicle has its own unique design and features, so there is something for every occasion! We offer late-model luxury coaches made by Prevost®, including specialty models like our double decker party buses and motor coaches with glass floors! These vehicles are also equipped with state-of-the-art entertainment systems including TVs with surround sound systems & WiFi capabilities so you can play your favorite movies or music while traveling on our beautiful roads!
Limo Service
Limo service near me is a company that provides the best transportation services in Montgomery, Alabama. Whether you are looking for party bus rental or limousine rental, this company can help you with that. They have built a reputation over time and they have served thousands of clients all over the Montgomery area. The benefits of using this type of service include: You don't need to worry about driving because someone else will do it for you. They offer different types of vehicles that can fit your needs, whether it be a stretch limo or an SUV. The cost is affordable compared to renting out your own vehicle for the same length of time (or even longer).
Limousine Rental Prices
First of all, you must understand that a luxury party bus is more than just transportation. It's an experience. When you ride in one of our top-of-the-line vehicles, you'll be treated to the highest level of customer service and flexibility. Our prices are competitive, but we don't compromise on quality or safety when providing our services to you.If you have any questions about which vehicle size would best suit your needs, or if there's anything else we can help answer before making your reservation with us, please don't hesitate to contact us today!
Easy To Book
Our customer service hotline is available 24/7, so you can book your trip at any time. We have a variety of different vehicles available, including limousines and luxury party buses. If you need help getting a quote for your trip with us, just let us know! The Party Bus Montgomery has a range of party buses, charter buses & limousine services available for hire. Our party bus company is ready to help you plan your trip with our high-end vehicles.
You're in Good Company
You're in good company. Our reputation for providing the best customer service in the industry has been earned over 30 years of hard work, dedication and commitment to our customers. We are a family-owned business that puts family first. We offer the best rates and service available anywhere.
What are Minibuses?
Minibuses are smaller versions of buses that are used for group transportation. They are great for larger groups, such as school groups, corporate groups, and more. Minibuses can also be used for day trips or other fun activities like wine tasting or brewery visits. You might be wondering if a bus is right for you. We're here to help! Here are some reasons why renting a party bus in Montgomery is the best way to travel: Renting a bus is an excellent way to travel in style with a large group. Whether it's going to prom, traveling with friends on spring break or heading down to The Big Easy, renting a party bus will make sure everyone has an unforgettable trip. Rental buses also provide guests with ample room to dance on board and enjoy their time together. You won't have to worry about getting lost in the crowd as there's plenty of legroom space at every seat! It's easy for groups of all sizes—including those that include children—to get around without having any trouble moving around inside the vehicle itself because it was designed specifically for people traveling together!
The Best Group Day Trips
Looking for the best group day trips in the area? We have you covered. From our main office, we can take you to any of these fun places: Montgomery, AL: The capital city of Alabama has a lot to offer. If you're looking for history, head to the Civil Rights Memorial. Or if you want some good food and drinks with friends, check out one of our many breweries or restaurants on Dexter Avenue or downtown. There's something for everyone when it comes to Montgomery! Birmingham, AL: Home to more than 30 distinct neighborhoods and a population exceeding 1 million people; Birmingham is an ideal destination for any type of trip that you may be planning! There are several museums including Regions Field Stadium where they play baseball games every night during season (April – September). And if that doesn't sound appealing there are plenty more things going on like concerts at Legion Field Stadium or UAB Football Games which happen between October-December each year too!
Popular Destinations in Montgomery Alabama
Montgomery is a great place to visit and live. With a beautiful downtown, plenty of parks and great places to shop, it's easy to see why Montgomery is consistently ranked as one of the best cities in America. If you are looking for a place that has something for everyone, Montgomery is your destination. There are plenty of things to do after dark including going out on a party bus or attending concerts at some of the area venues like The Roxy Theater. If you prefer visiting more museums than bars, there are several excellent choices such as the Alabama Shakespeare Festival or Alabama Museum of Health Sciences. If you want some exercise while keeping cool during those hot summer months then head over to Lister Hill Center where they have an indoor walking track available year round!
Charter a Bus
To charter a bus, the first thing to consider is whether you need the bus for one-way travel or round-trip. If it's for one-way, then you will have to arrange for some sort of transportation at your destination. You also have to decide how many people will be going on this trip and whether they're all traveling together or if they'll be leaving at different times during the day. When planning out your party bus rental experience, there are several things to keep in mind: What kind of event do I want to throw? How do I want people to feel when they're there? Do I want them dancing up a storm? Or do I just want them eating food and hanging out? Do I care about where we go for lunch afterward or am I looking forward to finally having time alone with my significant other? What does my budget look like right now? What can I afford within that budget range? If money is an issue, then maybe it would make sense for everyone who wants something different from one another (i.e., ridesharing vs carpooling) instead of trying their luck with finding just one place where everyone will get along well enough not only with each other but also whatever food options might exist nearby
Calculate Rates
Get started by choosing a bus from the fleet. Then, choose a destination and date for your trip. From there, you can choose an approximate time for departure and arrival, as well as how many people will be in your group. Once you've selected all of these things, it's time to calculate your final price! We offer several options for bus types, including limousines and minivans. Once you've decided which type of vehicle best suits your needs, you can select from an assortment of styles to match the occasion: a luxury ride with plush leather seats or an upscale party atmosphere featuring LED lighting.
Getting Started
To start planning your party bus rental, limousine rental or charter bus rental, we invite you to complete our online reservation form. Our friendly staff will help you with any questions that you have and can assist in making arrangements for the size of vehicle that best fits your needs. If you would prefer to talk with us over the phone, please call our office.
Limo & Bus Rental Prices in Montgomery
| | |
| --- | --- |
| Vehicle | Rental Pricing |
| 6 Passenger Limo | $110-$145 hourly* |
| 8 Passenger Limo | $120-$155 hourly* |
| 12 Passenger Limo | $125-$165 hourly* |
| 18 Passenger Minibus | $140-$170 hourly* |
| 20 Passenger Party Bus | $150-$200 hourly* |
| 25 Passenger Party Bus | $160-$220 hourly* |
| 30 Passenger Party Bus | $180-$260 hourly* |
| 30 Passenger School Bus | $145-$240 hourly* |
| 50 Passenger Coach Bus | $150-$240 hourly* |
| 56 Passenger Charter Bus | $150-$260 hourly* |
*Prices vary greatly depending on the city and state of your service. Due to COVID-19, rental prices shown in past estimates may not reflect actual pricing which may be significantly higher depending on availability.